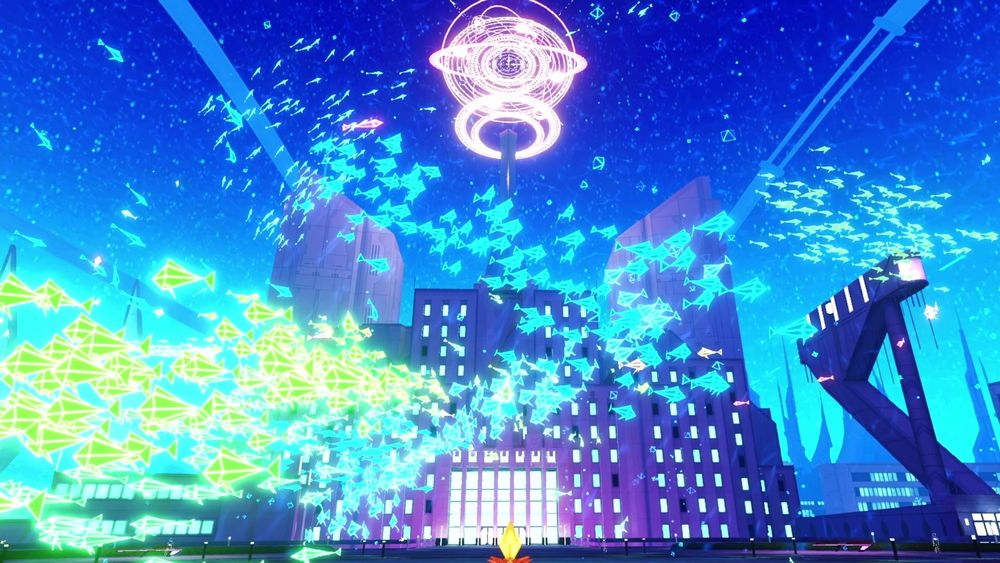 Ladies and gentlemen, Nintendo Switch enthusiasts, and fellow time travelers, hold onto your hats because we're about to embark on a journey that's as twisted as a pretzel and as thrilling as a rollercoaster ride through the space-time continuum!
Imagine a future where crime is as rare as a unicorn sighting, a utopia where misdemeanors are virtually extinct, and the criminal underworld is on the brink of extinction. Welcome to the world of "Chronos Alternate Definitive Edition," where crime rates plummet to an astonishing 0.001%. But wait, there's a plot twist! Dr. Ramford, the city's creator, has been murdered. Your mission? Step into the shiny boots of Inspector Hero Sane, and unravel the enigma behind this "murder-most-unusual."
Ladies and gentlemen, this is not your ordinary game; this is a movie-like adventure in the palm of your hand. With Nintendo Switch's unique controls, get ready to experience a story so grand, it could give Hollywood a run for its money. All you need is your left hand to touch objects and reveal their "owner's memories." With this special ability, explore the city brimming with mysteries and uncover the truth behind each case.
Let's talk star power, folks! "Chronos Alternate Definitive Edition" pulls out all the stops with character designs by the illustrious LAM. But that's not all – brace yourselves for the performance of a lifetime with a cast of talented voice actors. And, as if that's not enough, the game's theme songs and chapter themes are sung by none other than Hololive's Suisei Hoshimachi and YuNi. It's a symphony of talent like you've never heard before.
The excitement doesn't stop there, my friends. On November 22, 2023, "Chronos Alternate Definitive Edition" will launch globally, simultaneously in North America, Europe, Asia, and Japan. That's right; this adventure knows no bounds, and time zones won't hold it back!
Game Info and Specs
Title: Chronos Alternate Definitive Edition
Platform: Nintendo Switch
Developed and Sold by: IzanagiGames, Inc. / MyDearest Inc.
Genre: Movie-Style Adventure
Character Design: LAM
Players: 1 Player
Voice Languages: Japanese / English
Subtitles: Japanese / English / Traditional Chinese / Simplified Chinese / French / Spanish
Developed by: IzanagiGames, Inc. & MyDearest Inc.
Published by: IzanagiGames, Inc.
Price: Physical Edition: 7,678 Japanese Yen (Tax Included)
Digital Download Edition: To Be Announced
Release Date: Scheduled for November 22, 2023
So, fellow time travelers and gaming enthusiasts, mark your calendars because "Chronos Alternate Definitive Edition" is about to take you on a ride through the twists and turns of a mystery that defies the very laws of time! Get ready for a gaming experience that will leave you pondering the mysteries of the universe, and remember, time waits for no one!