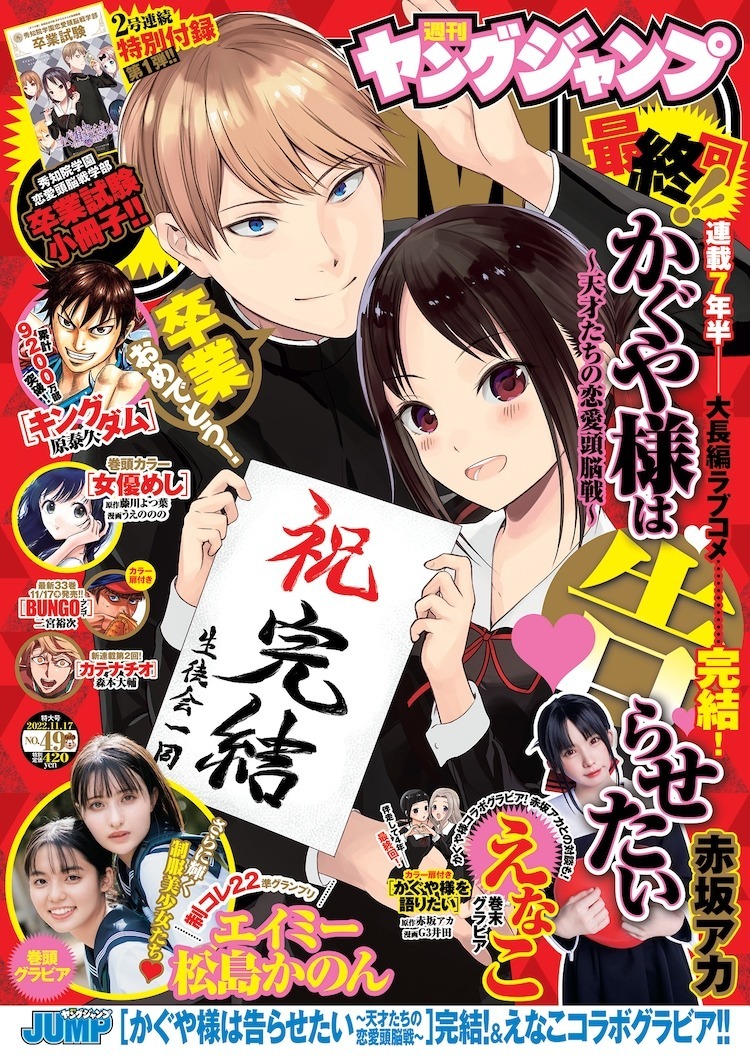 In the dazzling world of manga and anime, there's nothing quite like the rollercoaster of emotions that "Kaguya-sama: Love is War" has taken us on. As we bid adieu to this sensational series, we can't help but marvel at its absurdly charming characters, nail-biting romantic battles, and more plot twists than you can shake a stick at. Buckle up, dear readers, for a journey through the world of love, strategy, and a touch of madness!
Picture this: The genius Kaguya Shinomiya and the equally brilliant Miyuki Shirogane locked in an intense battle of wits and feelings. If that's not a recipe for chaos, I don't know what is! From the moment Kaguya-sama graced our lives, we were hooked. Who would've thought that two brilliant minds would resort to such absurd antics just to get the other to confess their love? It's like watching a game of chess where the pieces have a mind of their own, and they're all on strike!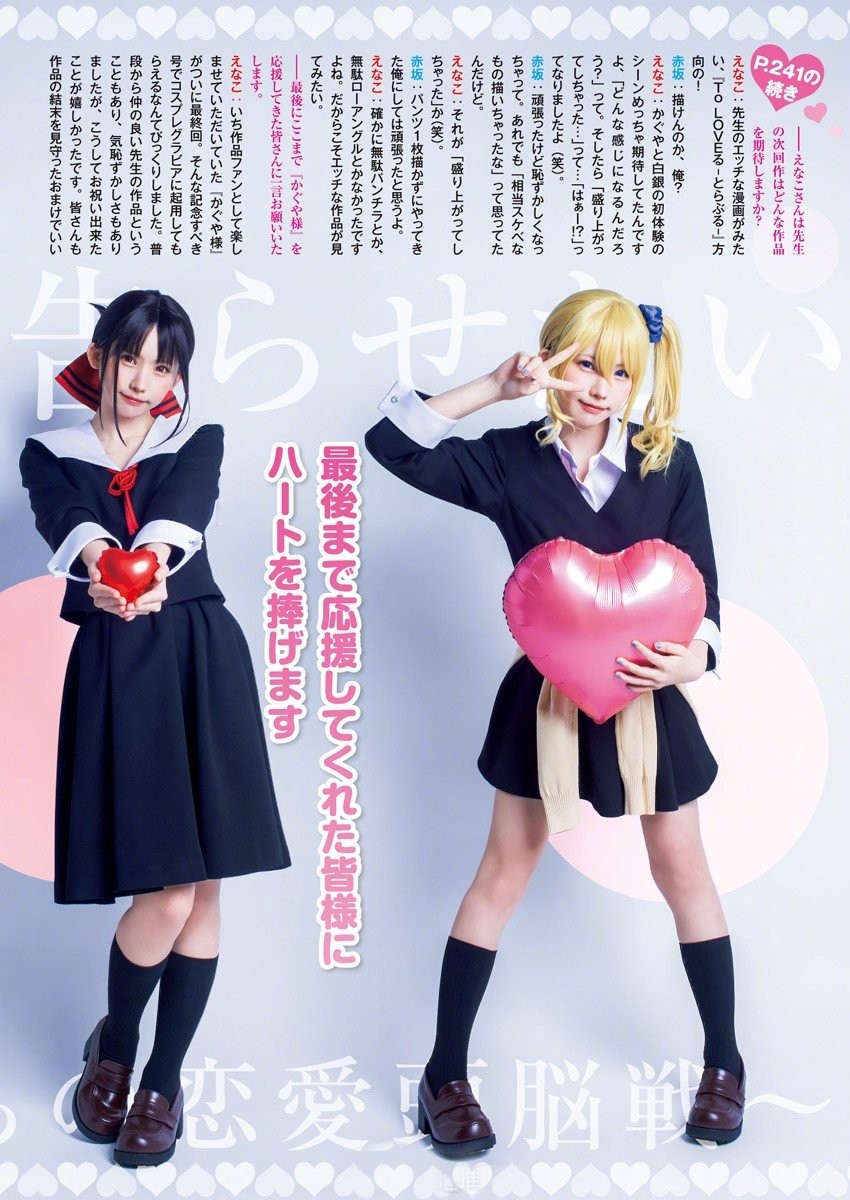 But wait, there's more! This manga isn't just about romantic warfare. It's a symphony of comedy, satire, and the art of the unexpected. It's as if the characters took a crash course in "How to Make Love Confessions 101" from a clown school. Picture Kaguya trying to hide her feelings with the subtlety of a bull in a china shop, while Miyuki schemes with the grace of a cat trying to catch a laser pointer. You can't help but wonder if they'll ever figure it out.
Now, let's talk about the grand finale! After seven years of plot twists that made our heads spin faster than a top, "Kaguya-sama" has come to an end. But fear not, fellow fans, for the legacy lives on. The manga has sold over 19 million copies, spawned an anime, and even a live-action adaptation. It's safe to say that Kaguya-sama has conquered the world!
Author Aka Akasaka, the genius behind this masterpiece, has officially declared retirement from the manga world. But don't fret, because he's focusing on creating more original stories. Talk about going out with a bang! And as if that's not enough, one of his other works, "Ijiranaide, Nagatoro-san," is getting an anime adaptation. The excitement never ends!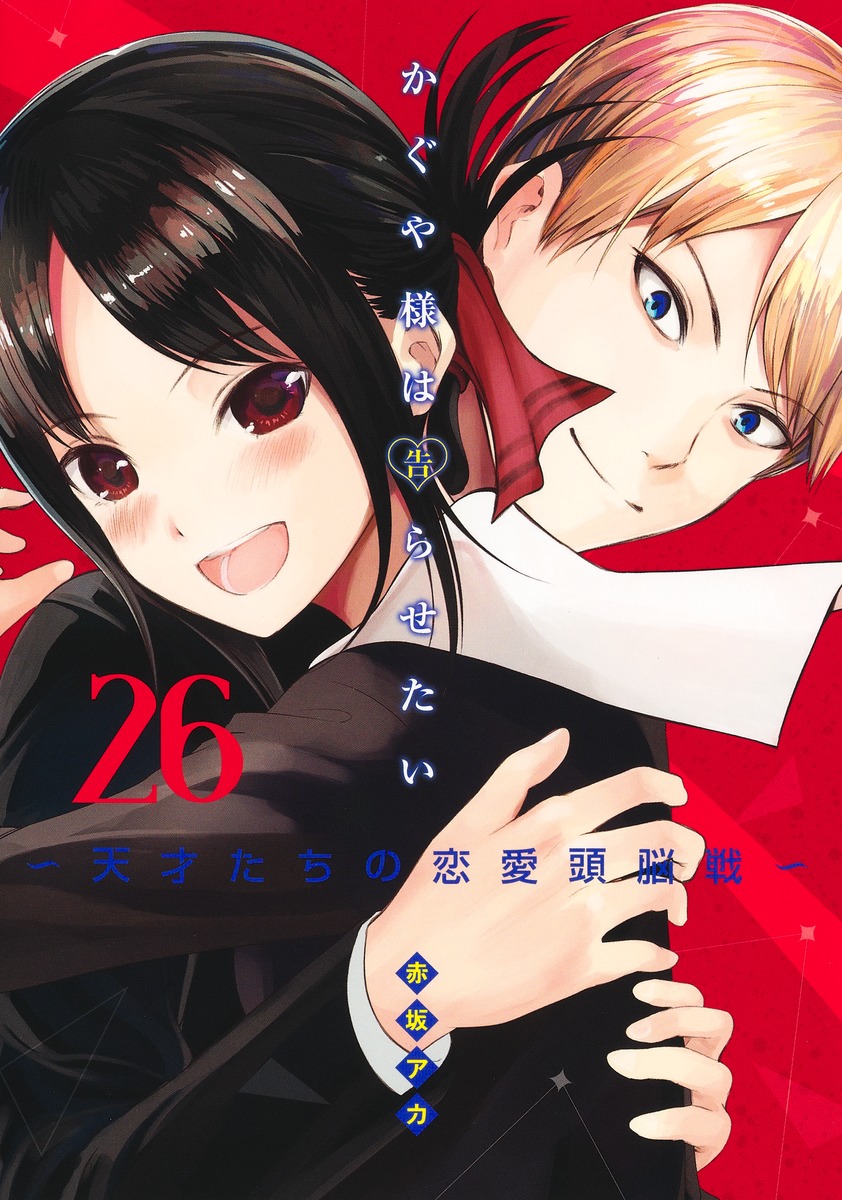 But what's this? The real cherry on top of this manga sundae is none other than Japan's number one cosplayer, Enako, donning the swimsuits of Kaguya, Ai, and Chika for a magazine shoot. It's like the characters have come to life, and they're here to make your heart race faster than a Shinkansen! Can you imagine the chaos if they were real people? Kaguya's icy composure, Ai's super-secretary charm, and Chika's… well, Chika being Chika!
As we bid adieu to "Kaguya-sama: Love is War," let's not forget that the Christmas arc of the anime is still in the works, promising to keep the magic alive into the next year! So, dear readers, the saga may have ended in the manga, but it's far from over on the screen.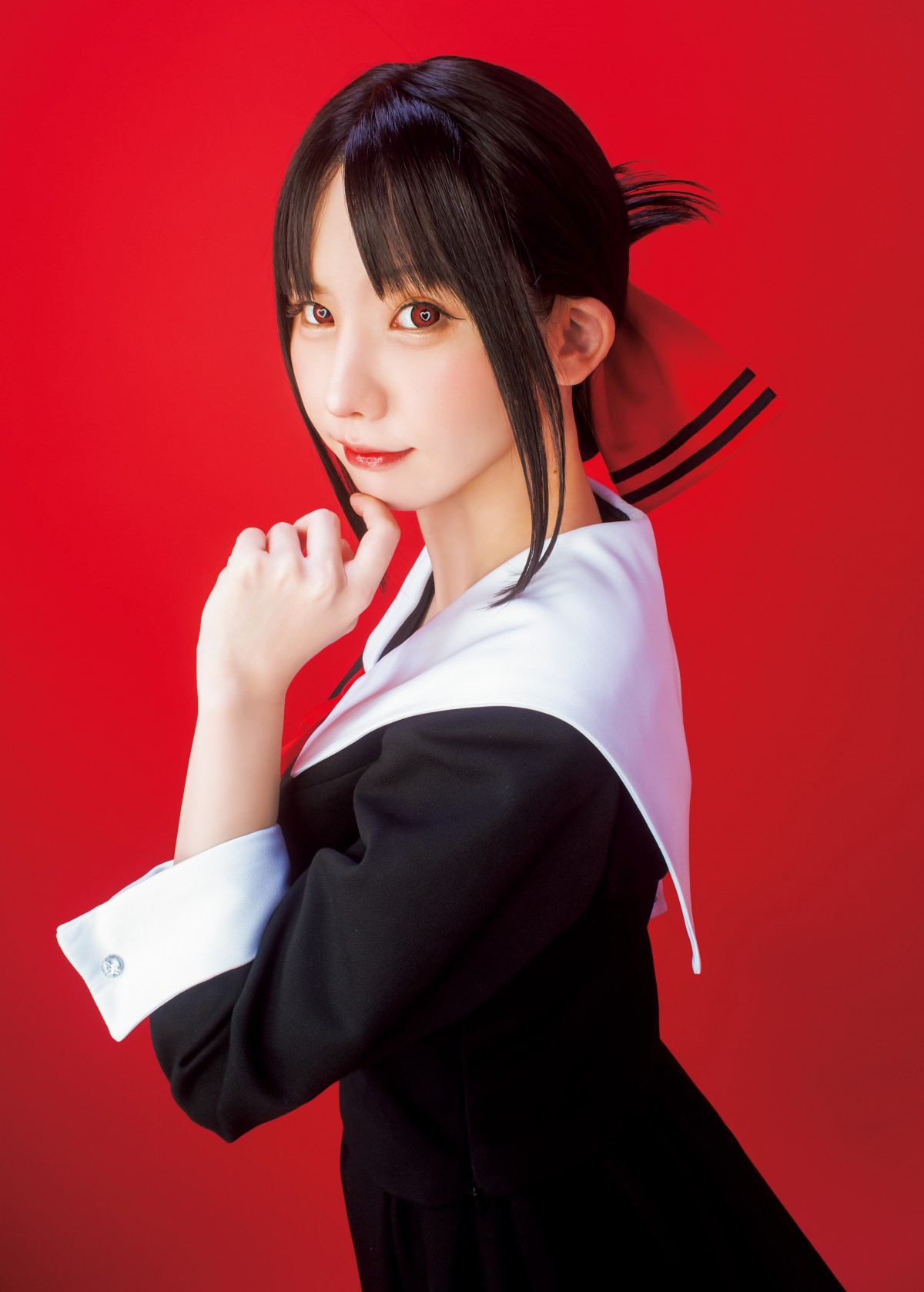 In conclusion, Kaguya-sama has been a wild and unforgettable ride, filled with humor, heart, and a lot of head-scratching moments. Aka Akasaka, thank you for this rollercoaster of emotions. And to all the fans, brace yourselves for the final act of Kaguya-sama's love story!