Ahoy, fellow pirates and manga lovers! Prepare yourselves for a chapter of One Piece that's more thrilling than a barrel of exploding apples! In Chapter 1092, the battle between our favorite rubber pirate, Monkey D. Luffy, and Admiral Kizaru continues to escalate. But that's not all; brace yourselves for some wild and unexpected events in the Holy Land of Mary Geoise!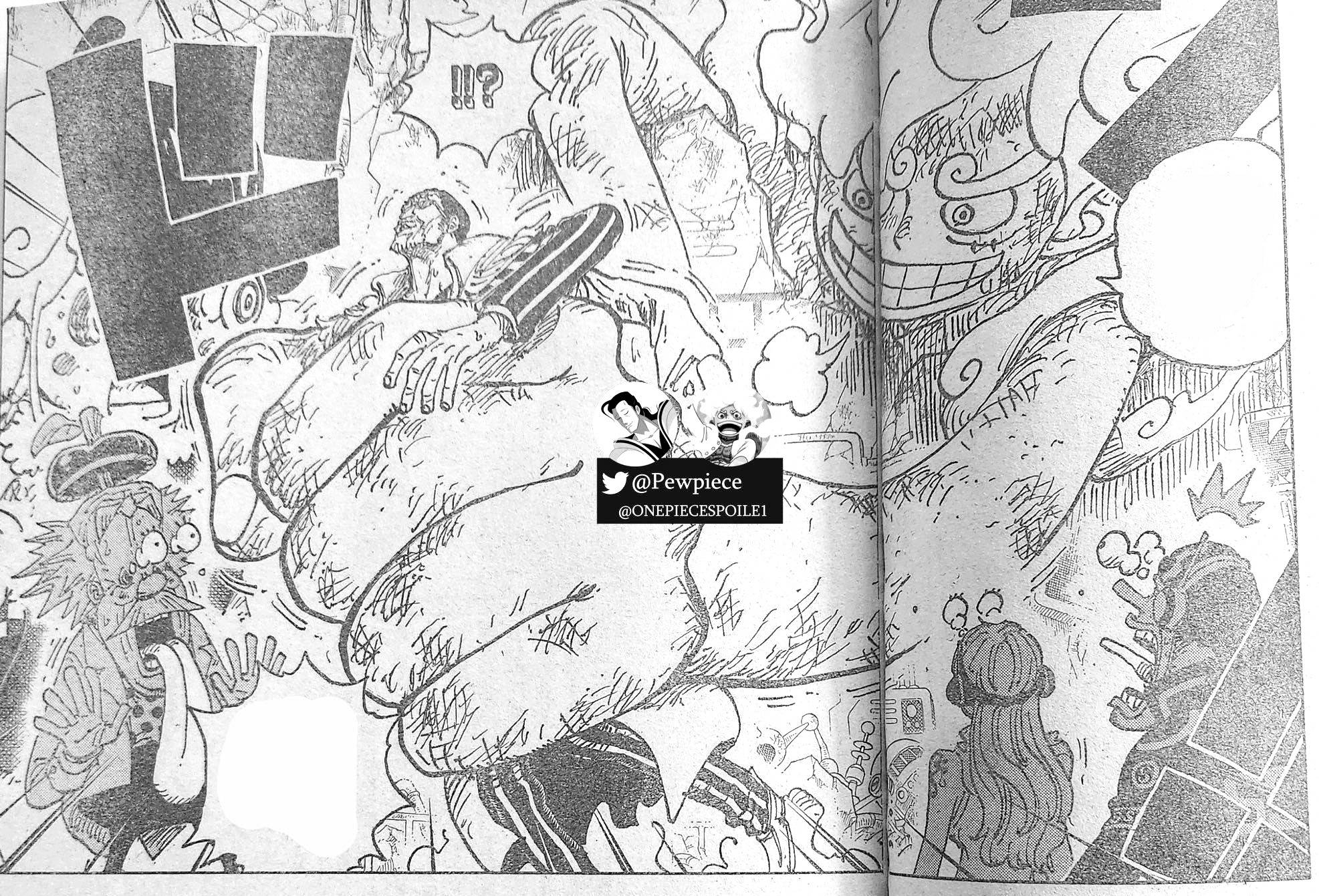 Now, let's dive into the chaos and hilarity that is the world of One Piece:
The Wild Bear Rampage in Mary Geoise
Picture this: the tranquil and pristine Holy Land of Mary Geoise is suddenly shaken by the chaos wrought by none other than the rampaging behemoth, Bartholomew Kuma. It's like watching a bull in a china shop, but with more explosions and destruction.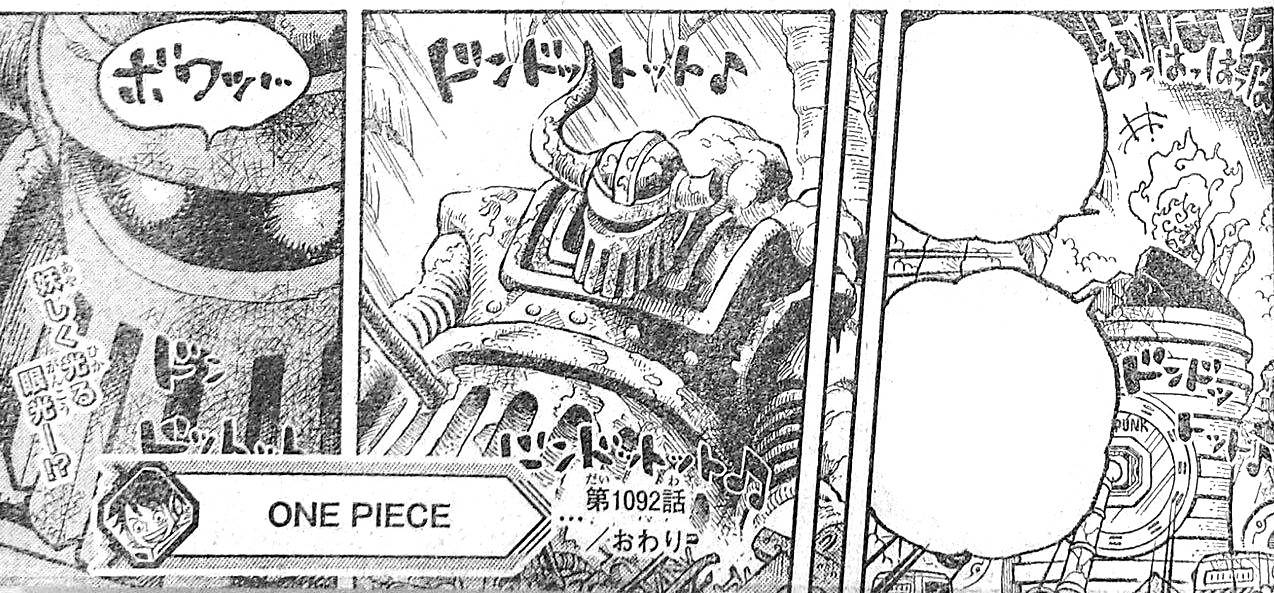 Kuma's actions have everyone scratching their heads. What could possibly be driving him to go on this destructive spree? Could it be that he's secretly a fan of modern art and simply wanted to redecorate the place? Well, not quite. It turns out there's something else at play.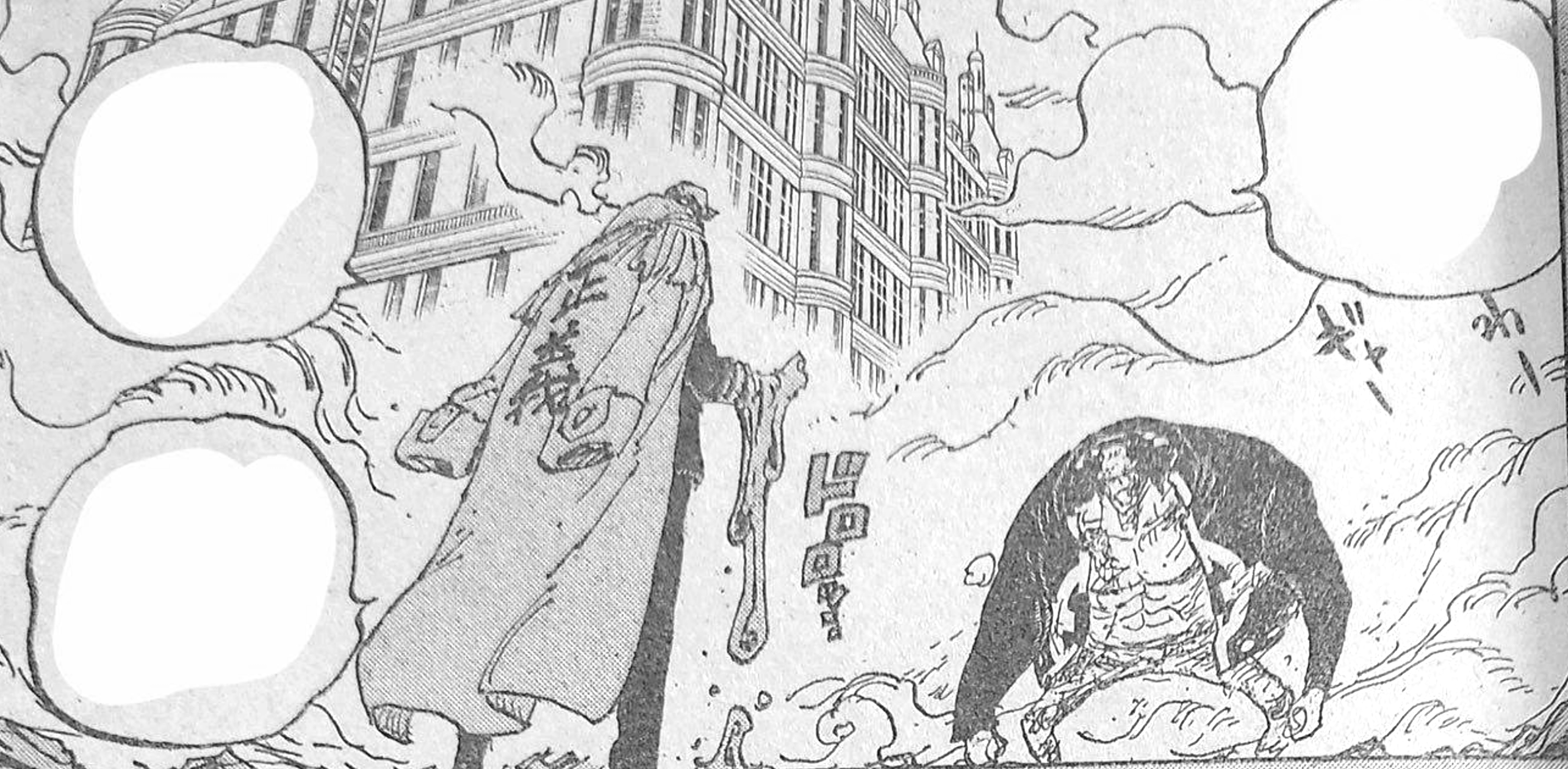 Enter the blazing Admiral Akainu, determined to stop Kuma in his tracks. It's a showdown of epic proportions, akin to watching a volcano face off against a storm. Akainu, with his magma powers, is ready to put an end to Kuma's chaotic rampage.

As the battle unfolds, Akainu's hand starts to glow with molten lava, a clear sign that he means business. It's like watching someone prepare to give an epic barbecue party, but instead of grilling burgers, they're grilling a giant bear. You can almost hear Akainu saying, "Time to bear down, Kuma!"
In a moment that left fans both astonished and entertained, Akainu unleashes his devastating move – the Magma Dog. With a single strike, he obliterates half of Kuma's face and a significant portion of his body. It's like witnessing a fireworks show in the middle of a storm.
But here's the twist—Kuma, in his current state, is barely aware of what's happening. He's like a sleepwalker in the middle of a hurricane. Akainu's attack goes unnoticed, and Kuma continues on his mysterious mission.
So, what could Kuma's true objective be? Is he targeting the Celestial Dragons or something even more profound? Perhaps he's sacrificing himself for the sake of world peace, or maybe he's just having a really bad day.
Luffy's Gigantic Revelation: Gear Fifth, Nikarashi!
Meanwhile, in another corner of this chaotic world, Luffy decides it's time to pull out all the stops. He unveils his ultimate form – Gear Fifth, Nikarashi! The transformation turns him into a colossal giant, making him look like the biggest kid at a pirate-themed amusement park.
Luffy's friends, Nami, Usopp, Bege, and Atlas, can't believe their eyes. Their expressions go from shock to utter disbelief, resembling a cartoon character's reaction when they see a monster-sized pizza.
With one hand, Luffy effortlessly restrains the mighty Admiral Kizaru, causing Kizaru's body to tremble involuntarily. It's like watching a colossal kid play with an action figure, and Kizaru is the unfortunate toy. You can almost hear Luffy saying, "I've got the high ground now, Kizaru!"
But here's the catch – Luffy hasn't used Haki in his grip yet. Once he does, it's likely Kizaru won't have a chance to escape. It's as if Luffy's transformed into a giant who just discovered how to control the ultimate game of tug-of-war.
With Luffy's newfound power, the battle is far from over. It's a monkey melee, and you can bet your bounty that Luffy and Kizaru will exchange blows for dozens of rounds. After all, what's a pirate manga without some epic monkey business?
As we eagerly await the next chapter, filled with more surprises and laughs, feel free to share your thoughts and theories about these exciting developments. One Piece always keeps us guessing, and that's what makes it a true treasure of a story!