Ahoy there, fellow pirates and manga enthusiasts! Brace yourselves for a rollercoaster of laughs, shocks, and gravity-defying kicks in One Piece Chapter 1092. The battle between Monkey D. Luffy and the formidable Admiral Kizaru is heating up, and it's more entertaining than a circus act!
Picture this: Luffy, in his snazzy Snake-Man form, faces off against the Light-Speed Kizaru. It's the main event of Chapter 1092 and spans multiple pages of pure manga gold.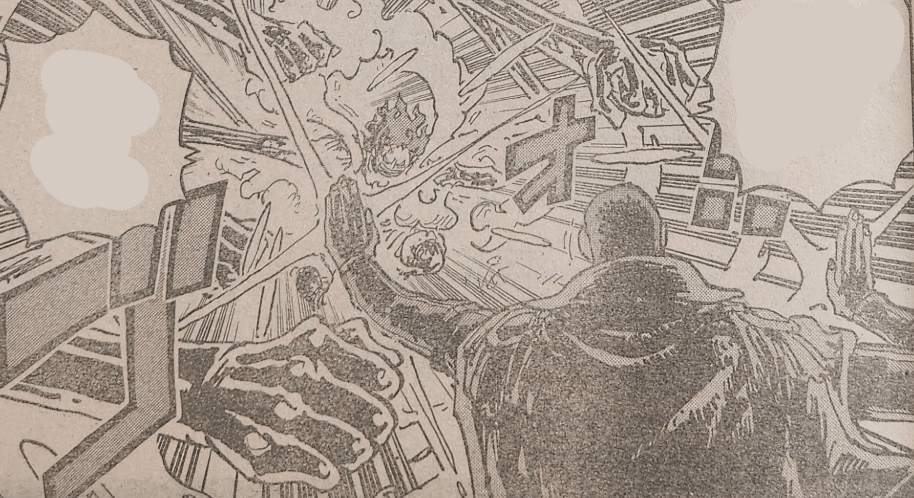 First things first, Luffy goes all out with his Snake-Man transformation, thinking he can take on Kizaru's Light-Beam powers head-on. Well, let's just say that Kizaru isn't one to be underestimated. He dodges every punch, effortlessly, all while maintaining his cool demeanor. It's like watching a ninja dodge a barrage of water balloons at a summer fair.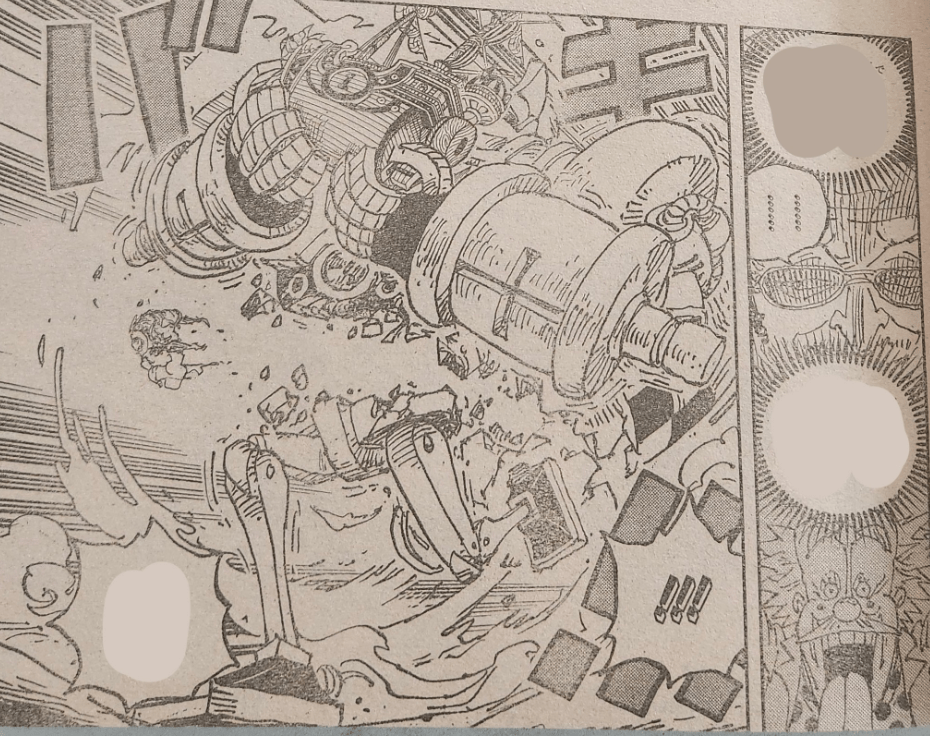 But wait, there's more! Kizaru unleashes his Light-Beam speed to kick things up a notch. With blinding speed and unmatched precision, he delivers a kick that sends Snake-Man Luffy flying. It's as if Luffy just volunteered for a high-velocity cannonball launch at the Pirate Olympics!
As Luffy hurtles through the air, what does he collide with? None other than the Punk Robot, and he obliterates it like a wrecking ball meeting a sandcastle. Talk about a well-timed, albeit coincidental, victory for the Straw Hat crew. You'd almost think Kizaru calculated it, but we know he's not that meticulous.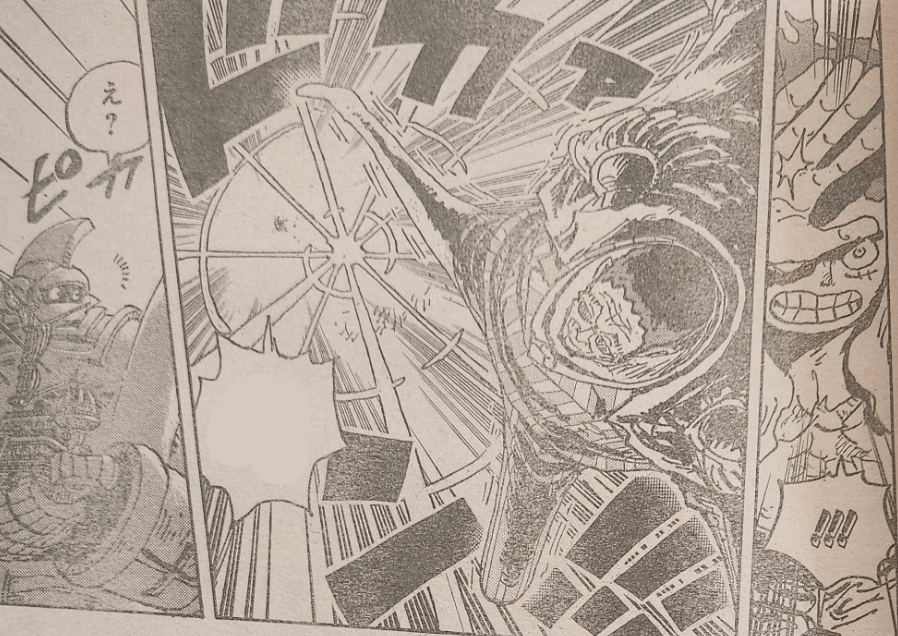 But here's where the real fun begins. Just when you thought things couldn't get crazier, in swoops our dear Bonnie, determined to take on Kizaru herself. Bonnie may be tiny, but she packs a punch – or so she thought. In a classic David vs. Goliath moment, Bonnie throws everything she's got at Kizaru, only to get flicked away like an annoying gnat at a picnic. It's a reminder that size isn't everything, especially when you're up against an admiral.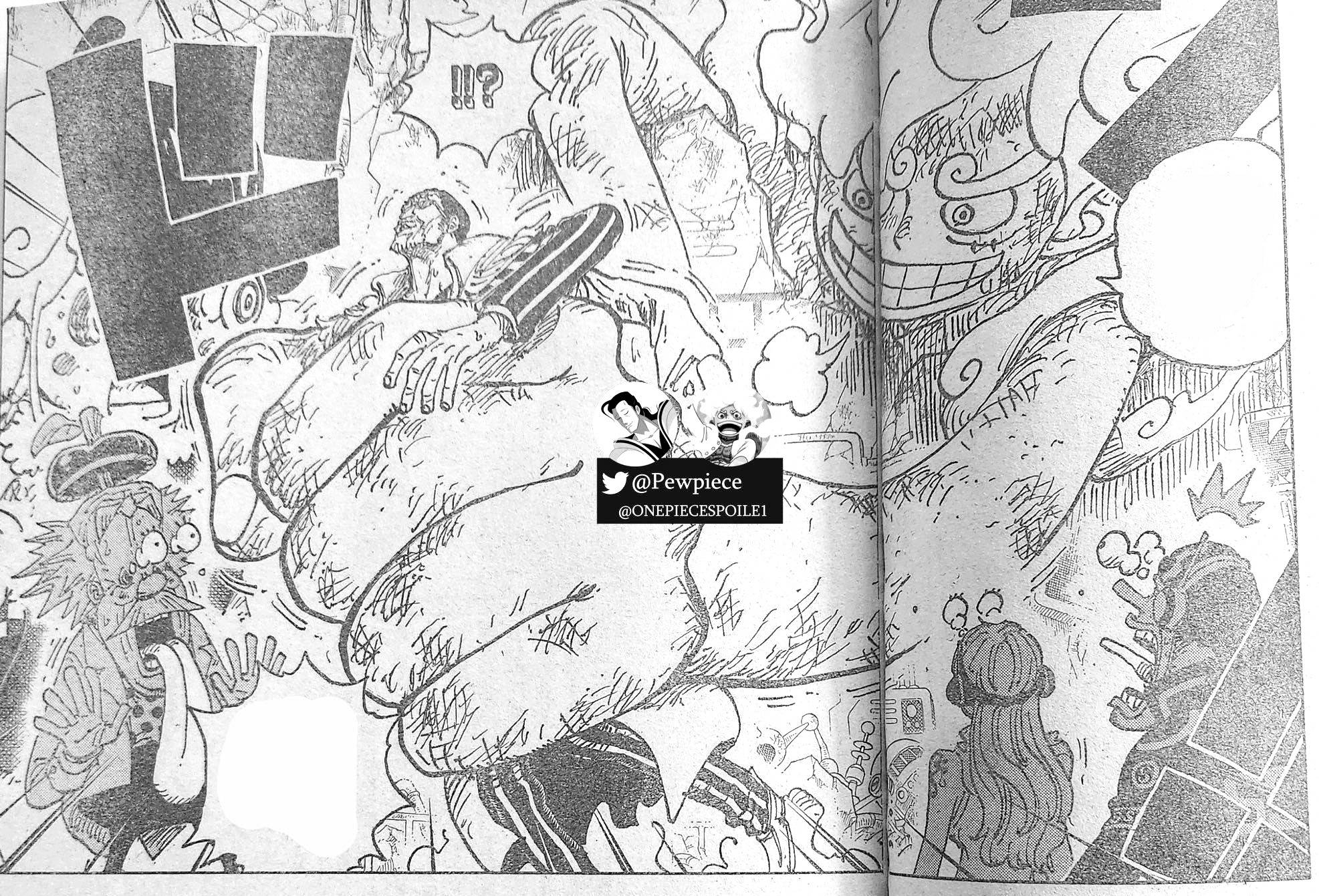 And then, in a twist that no one saw coming, Luffy unveils his ultimate form – Gear Fifth, Nikarashi! He's gone from Snake-Man to an enormous, hulking giant, leaving Kizaru visibly shaken. It's like watching the climax of a Looney Tunes episode, with Luffy turning the tables on Kizaru in an unexpected and uproarious fashion.
With Nikarashi Luffy in play, it's safe to say that Kizaru's in for a rough ride. The power balance has shifted, and it's all about how Kizaru plans to handle this colossal opponent.
As we eagerly await the next chapter, one thing's for sure: Oda-sensei knows how to keep us on the edge of our seats while serving up a side of hilarity with our epic battles.