Hold onto your top hats and teacups, dear readers, because the "Phantomhive Manor" has a makeover that's got everyone in the world of anime doing a double-take. The recent trailer for "Black Butler's" upcoming season, known as the "Boarding School Arc," dropped, and let's just say the fandom's reaction is a rollercoaster ride through emotions, from "What did I just see?" to "Please make it stop!" to "I can't even…"
A Carnival of Emotions:
In the realm of anime, where sequels and spin-offs often fuel excitement and anticipation, "Black Butler" seemed poised to join the celebration. However, it turns out this party has some unconventional guests – fans with bewildered expressions. While many anime series have been teasing new releases with flashy trailers, "Black Butler's" latest offering decided to zig when others zagged.


The 'Black Butler' Legacy:
"Black Butler," or "Kuroshitsuji," is no stranger to the anime scene. It's a classic, known for its sumptuous art style, intricate character designs, and a gothic atmosphere that's been serving up chills and thrills for quite some time. With fans swooning over characters like the impeccably drawn Sebastian Michaelis, it's no wonder that many first fell in love with this series for its unique and exquisite aesthetics. Sebastian was more than a character; he was a heartthrob for countless anime enthusiasts.


The Face of a Demon Butler:
Now, let's talk about Sebastian Michaelis. His character design was sharper than a well-honed kitchen knife. His long, upturned eyes, crimson irises, chiseled features, and that iconic black tailcoat – all combining to create an image of devilish charm and aristocratic elegance. But in the recent trailer, Sebastian's face seemed to have lost its angles, replaced by a rounder visage. His once-distinguished eyes appeared blunted, and his overall appearance transformed from heartthrob to middle-aged man with a peculiar penchant for desserts.
A Shift in Aesthetics:
It's not just Sebastian. The trailer showcased several characters who, to put it mildly, don't quite meet the standards set by the manga's exquisite artwork. The question arises: Did the aesthetics take a nosedive, or have our tastes in aesthetics simply evolved into an alien realm?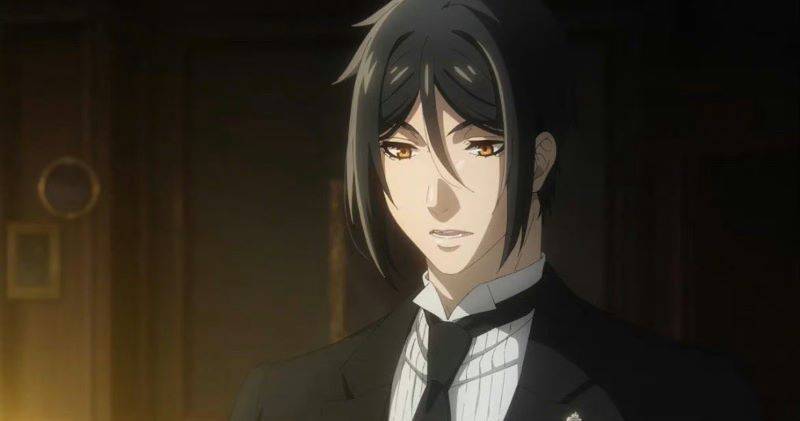 While the character designs may have taken an unexpected detour, one cannot deny that "Black Butler" has more to offer than eye candy. It's a series that has captured hearts with its intricate storytelling. Set in the Victorian era, it follows Ciel Phantomhive, the "evil noble" of a prestigious family, and his contract with Sebastian, a demon butler. Their complex master-servant relationship, built on a foundation of revenge and a Faustian bargain, adds layers of depth to the plot.
The Boarding School Mystery:
The upcoming "Boarding School Arc" is set to kick off with a letter from Queen Victoria herself, requesting Ciel's assistance in investigating the mysterious disappearances of students at the prestigious Weston College. Sebastian and Ciel's journey into the heart of the enigmatic boarding school promises a gripping narrative that fans are eager to explore.
In Conclusion:
So, as fans buckle up for the latest season of "Black Butler," they're not just strapping in for the visuals but also for the intricate story that has enchanted audiences for years. While the character designs may have taken an unexpected turn, the charm of the "Black Butler" universe endures, reminding us that beauty isn't just skin deep.